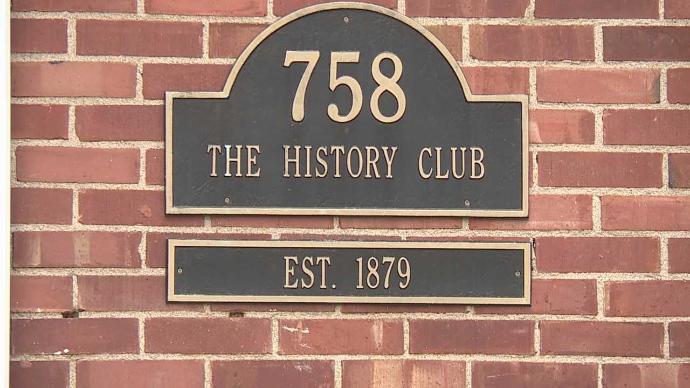 The History Club of Sioux Falls
Since 1879 The History Club has been involved with and supported hundreds of community service projects in Sioux Falls, including:
Co-creating the first public library.
Consulting on the location and aesthetics of the Orpheum Theatre.
Initiating the installation of the Japanese Gardens in Terrace Park.
The Sioux River Greenway Trails.
The History Club, a nonprofit organization with a focus on community service, is a 501(c)(3) organization for tax purposes. It is located just blocks from downtown Sioux Falls.
Today The History Club continues to evolve with the changing times by:
Maintaining, restoring, and preserving the corporation's historic building.
Maintaining its archives of women's history collection for public use.
Serving as a resource to the community.
Developing and sponsoring community and volunteer programs.
Providing informative programs at monthly meetings.
Providing a place for the community to gather.
Offering friendship, fellowship, and a sense of community to its members.
Ongoing Projects and Activities
Annual scholarship for female University of Sioux Falls students.
Volunteer reading program at Bowden Youth Center
Tea Society
Book club
Yoga group
Preservation of the clubhouse
A variety of charitable and social activities..
Organization
The History Club is a 501(c)(3) nonprofit organization organized by an Executive Board.
Click the following links to download the History Club's Organizational documents:
Articles of Incorporation
Bylaws
Rental rates and policies
Expense Voucher
History Club Brochure
Learn more about the impact the History Club has had on the Sioux Falls community since the 1870s!